March 2011 DwD was hosted by Fernando Lopez, executive coach and president of Bridgespace Consulting.
THE WORKSHOP
Just as the designer of a ship's structure exerts more influence on its performance than does the captain or the crew, the structure of our thinking is the primary determinant of our actions and thereby the pattern of results we are getting in our lives. A change in how we think translates into a change in the results we are creating. Actions and results that were not possible before become possible. It is that simple—and also that difficult.
The most effective leaders are by no means perfect leaders, but they do have an upgraded thinking structure. This workshop will introduce you to and immerse you in this structure.
Key learnings:
A ground breaking model for leadership
Insight about which of 3 most commonly held illusions is getting in your way.
A powerful tool for creative relating when experiencing conflict or resistance.
An exploration of what really matters to you
The following image reflects the model used in the workshop process. A sample survey of how an organization might fit the different dimensions overlays the circle model.  The circle map shows the  the definitions of the creative competencies and reactive styles.
Also see:  Leadership: Uncommon Sense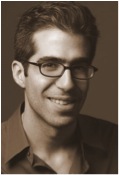 Fernando Lopez is president of Bridgespace Consulting Inc., an executive coaching firm that specializes in helping clients create the space for powerful collaboration. Fernando coaches (in English or Spanish) clients in North America, Latin America, and Europe.
Fernando is well known for his expertise in organization and relationship systems coaching. He is a faculty member of the Center for Right Relationship and the Coaches Training Institute, an industry leader that has trained over 20,000 coaches worldwide. Motivated by discovering new coaching approaches and sharing them with others, he has been a speaker at both Toronto OD Network and International Coach Federation conferences and workshops.
Fernando's mission is finding often-surprising solutions to leadership and relationship challenges.
Before founding Bridgespace, Fernando was at Medsite Inc. (now part of WebMD) where he bridged technology and business teams. Having lived in Mexico, Toronto, New York, Hawaii, Munich, Brazil, and Chile, Fernando is comfortable operating in different cultures.  Fernando has a dual degree in Management and Technology from the Wharton School and the School of Engineering of the University of Pennsylvania.